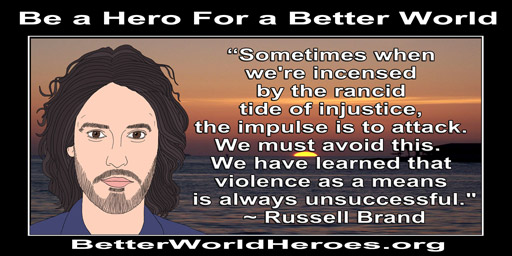 Total revolution of consciousness and our entire social, political and economic system is what interests me...
Sometimes when we're incensed by the rancid tide of injustice, the impulse is to attack. We must avoid this. We have learned that violence as a means is always unsuccessful."
If you want to be happy, stop being so self-obsessed and consider other people.
"The right to free speech is important but it isn't as important as 'we're all human beings together, let's find solutions together.'"
"Strength does not have to be belligerent and loud."
"When I was poor and I complained about inequality people said I was bitter, now I'm rich and I complain about inequality they say I'm a hypocrite. I'm beginning to think they just don't want inequality on the agenda because it is a real problem that needs to be addressed."